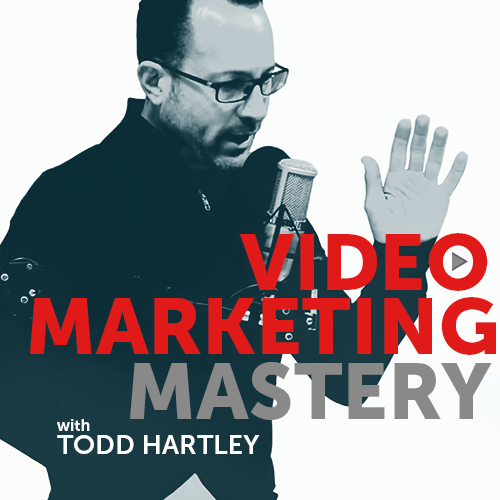 In January of 2020, I was meeting with a client who said, "Todd if we don't get a new client this entire year, but we up-sell our existing clients, it will be a huge year for us."
Because I'm superstitious, I immediately tensed up when my client said that. Did he just jinx his whole year? I just couldn't wrap my brain around de-prioritizing new clients.
Suddenly a pandemic spread across the planet like wildwire, and gaining access to new prospects became nearly impossible.
That's when I realized my client was right to prioritize selling to his existing customers. So we pulled together a strategy for using video to grow his business during a friggin pandemic, without needing new clients, and refined it into an easy 4-step plan.
In this week's episode, I highlight my plan on how to use video to retain and upsell your current customers. And you know what's going to happen? Your existing clients—the people who already know, love and trust you—are going to be prepared to buy from you again and again.
Now that's how you pandemic proof your business and you can do it with videos that automatically get sent every time one client goes to the next stage of the buyer's journey.
BOOM!